Minister:  Rev. Gord Dunbar  
  You can contact Gord at gord.kuc@bmts.com or 519-396-2391 ext. 2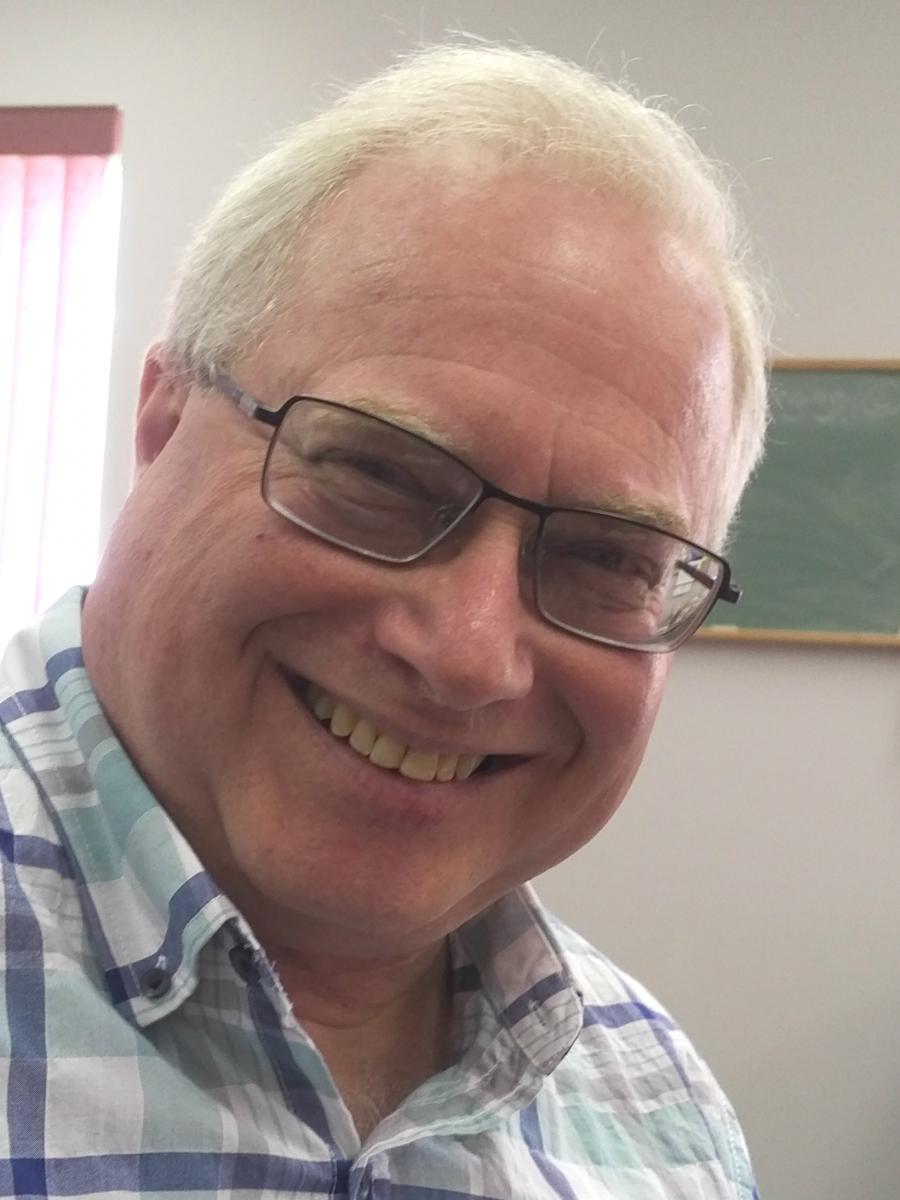 Gord is the short, round, white-haired minister joyfully serving Kincardine United Church. 
Born and raised in Waterloo, he loves terrible puns, science fiction, quantum physics, pontificating on subjects about which he knows too little, singing in choirs or loudly in the car and alternative rock (especially indie music). 
Gord is passionate about social justice, schmoozing a crowd and impish behaviour. His three children, their partners and his two grandsons keep him grounded, active and enjoying life in all its abundance.
    Office Coordinator: Sarah MacKenzie  Email:  kuchurch@bmts.com 
    Phone: 519-396-2391 ext. 1
    Minister of Music: David Hamilton
    Donation Steward: John Phillips  Email: kucdonate@bmts.com
    Treasurer: Liz Dillman
    Custodian: Galyna Katkevych